20141222 – What happens next?¶
So a lot of people have been asking me a lot of questions, almost distracting me from my day-job om mondays (Varnish Cache) and from getting the last X-mas gifts sorted.
A common theme in many queries is "What happens next?"
Before I answer that question, let me say a little bit about how fast things are going to happen.
This work is sponsored by the Linux Foundation with $3000/month, and at my rate that more or less means they've bought fridays.
This sort of sets the pace for the Ntimed project right now, the rest of my calendar is already filled up, so even if they wanted to, LF couldn't buy more of my time.
In practice I spend much more time on Ntimed than that, because I am a time-nut, and that's what time-nuts do: Spend inordinate amounts of their spare time chasing small fractions of seconds.
This is my lab looked like 15 years ago: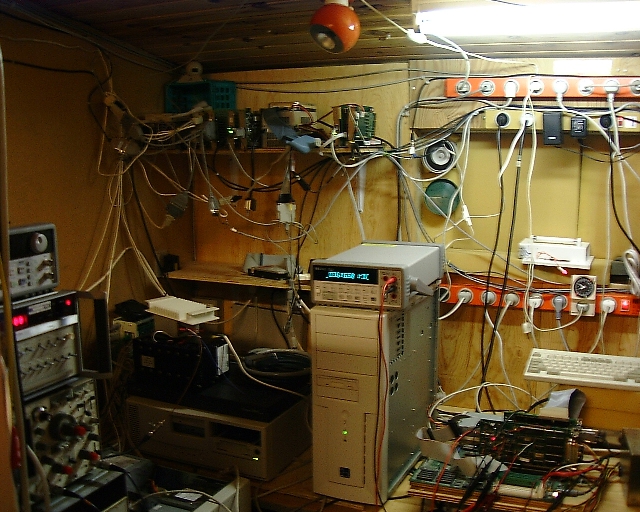 You get the idea.
(Bonus points if you can spot the atomic frequency normals.)